Trick or Treat with Habitat for Humanity
Join Habitat for Humanity of Burlington and Mercer Counties for a community trick-or-treating event!
Come dressed in costume and enjoy candy giveaways, games, and more!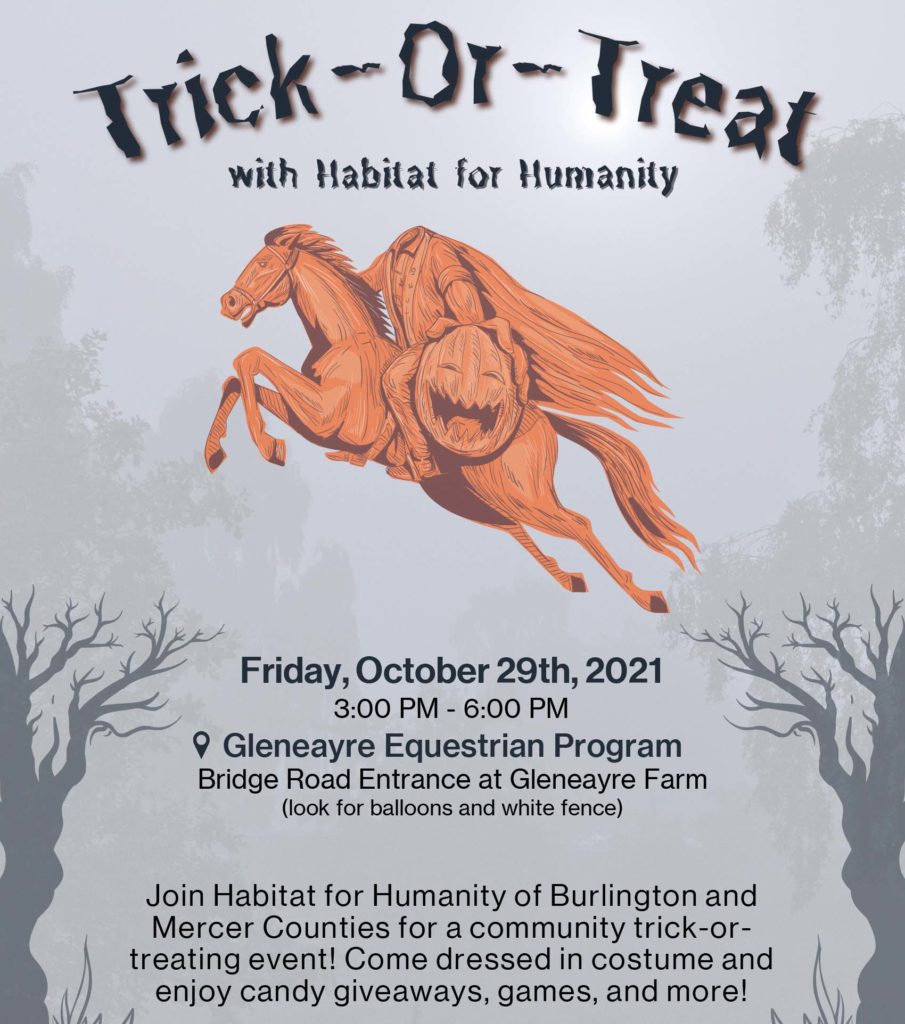 When: Friday October 29th, 2021 3:00pm – 6:00pm
Where: Gleneayre Farm – 573 Eayrestown Road, Lumberton NJ. 08048
Each fall, Habitat for Humanity of Burlington and Mercer Counties brings its community of supporters together for a unique fundraising experience. Teams of employees from local businesses come out for a lighthearted building competition with all funds raised to support Habitat's affordable housing initiatives. In the past, teams have built interior walls that were installed in a new home in Evesham, playhouses that were donated to families on the McGuire-Dix-Lakehurst Base, and poverty housing from around the world to demonstrate the global need for housing (World Habitat Day is October 4).
This year's challenge will be haunted houses as a display to show that no one should live in substandard housing. Teams will construct haunted houses of their own design, then we will host local families to view and vote for their favorite structure while receiving treats and learning about the Habitat mission.
All funds will directly support affordable homeownership and home repair projects in Burlington, Mercer, and Atlantic Counties. Questions? Email afox@hfhbmc.org